Better Quality of Life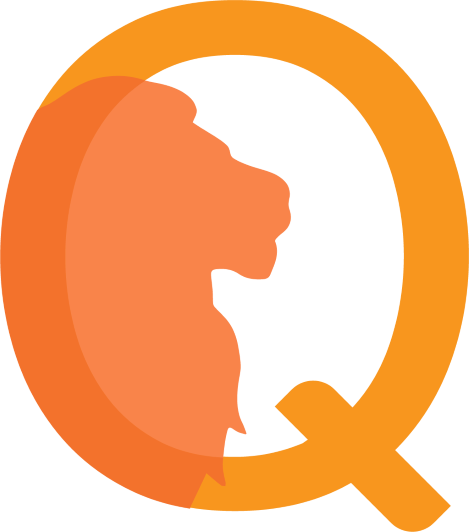 Nowadays, a disease can no longer be regarded as a purely physical illness. Psychological effects of the disease and therapy are increasingly involved in treatments. For this purpose, subjective sensations must be collected and interpreted individually.
The aim of Lion-App is to record the so-called quality of life of the patient. With a personalized, continuous survey, changes in quality of life should be recognized earlier. This gives the opportunity to specifically respond to them to prevent escalations. The aim is to achieve a long-term increase in the patient's well-being. The application offers the possibility to collect data in a structured way, either by answering questionnaires, providing sensor data or by entering own notes into a patient diary.
The user may also use the data for a constructive doctor-patient discussion or voluntarily share it with the attending physician. In this way, the patient's quality of life can be incorporated into the treatment as a control parameter.
---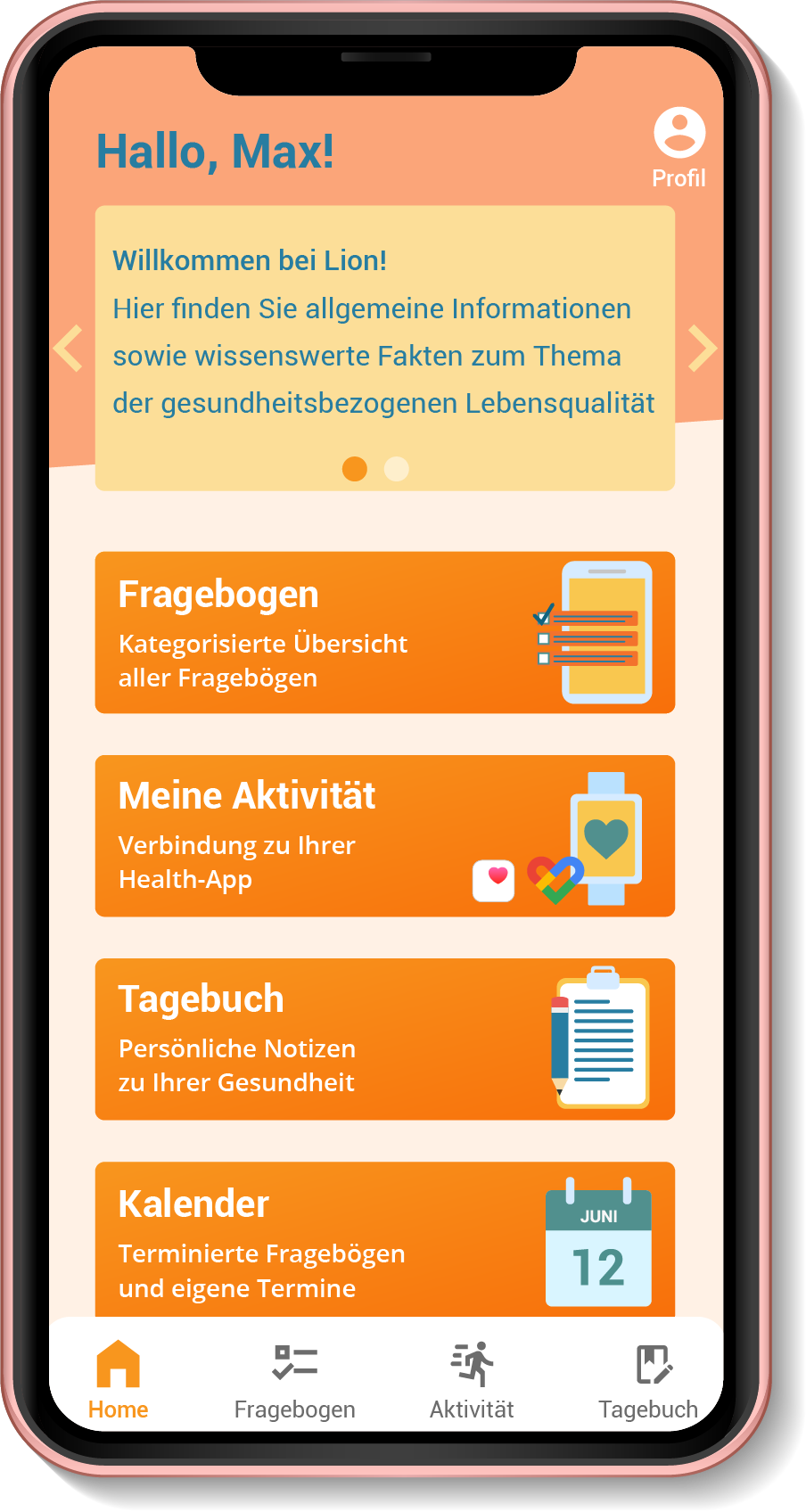 Quality of life
Personal quality of life can be measured by using standardized questionnaires, like QLQ-C30. Own notes can also be added or recorded in a patient diary. An integrated evaluation gives a chronological progression of all transferred data.
Extension by activities
Personal activities can be integrated manually or automatically by allowing a connection to the activity apps Google Fit or Apple Health. The data is included into the quality of life measurement and thus offers an extended evaluation.
Privacy
Protecting your data is of the utmost importance. All data is transmitted in an encrypted form and stored securely on servers in Germany. Security on your device is enhanced by a PIN request after login.
Connecting to your physician
The patient can use the quality of life history to specifically include this data in the conversation with the physician. Optionally, the information can also be transmitted directly to the physician.